■日時:2010年5月24日(月)open 19:00 start 19:30
■会場:
旧グッゲンハイム邸
(JR/山陽塩屋駅徒歩5分)
    〒655-0872 神戸市垂水区塩屋町3丁目5-17
■料金:予約 ¥2,000 / 当日 ¥2,500
■予約・問い合わせ:旧グッゲンハイム邸事務局
 TEL : 078-220-3924 FAX: 078-202-9033
 E-mail :
guggenheim2007@gmail.com
 ※ ご予約送信の際に、ご希望の鑑賞日、お名前、電話番号、枚数を明記下さい。  
http://www.geocities.jp/shioyag
■共催:塩屋音楽会
---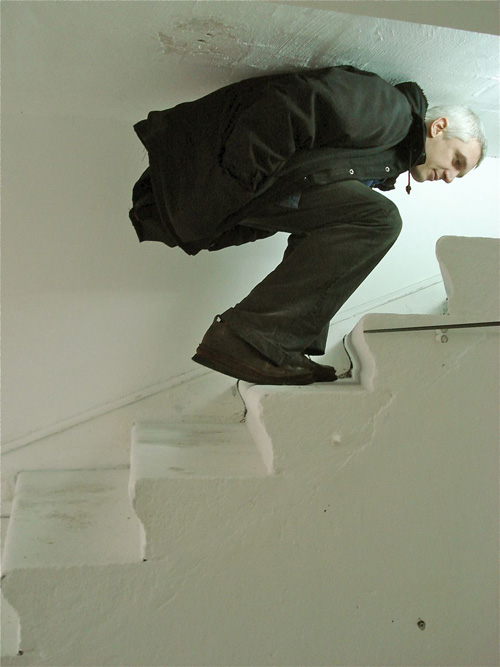 ノイド
(Noid)
アルノルト・ハーバル (Arnold Haberl)、別名 Noid はウィーン在住のチェロ奏者、プログラマー、作曲家。ソロ演奏、音楽家やダンサーらとの共演、インスタレーションをおこなう。誰もいない部屋での録音を素材にした作曲作品アルバム『You're Not Here』を宇波拓のレーベル hibari music より昨年リリース。
http://noid.klingt.org/ http://www.ftarri.com/festival/noid.html
aka arnold haberl - musician, composer, sound artist living and working in vienna. his music interprets the reality of sound we live in - this reality consists of imaginations, wishes, dreams and acoustical hallucinations as well as of the sound of the fan of a laptop or the wolf-tone of a cello. his sensual approach to the sound assisted by structural concepts addresses a wide range of contradictory outcome, which is always understandable as concentrate (essence), leaving out irrelevant points. consequently his musical works span from solo-works and installations to compositions for ensembles, using electronics as well as acoustic instruments. often denying the borderline between music and sound-art. this lead him to collaborations with several choreographers, like joão fiadeiro, colette sadler, akemi takeya, philipp gehmacher, etc... and visual artists as for instance alexander schellow, heike kaltenbrunner and erik hable. as an improvisor he performs in various constellations, among others with: klaus filip, taku unami, o.blaat, axel doerner, christian weber, kai fagaschinski, dieb13, kazuhisa uchihashi, etc... also he is programming for the "ppooll" project: an open source / copyleft / freeware, designed for live – improvisation, composition, interactive installations.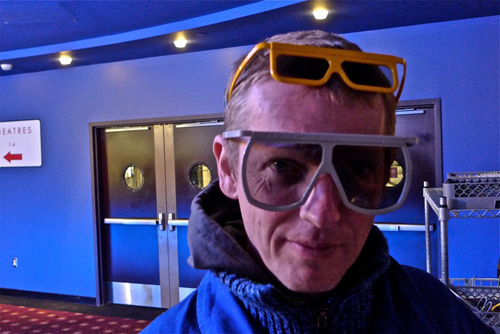 クラウス・フィリップ(klaus Filip)
多くの著名ミュージシャンが愛用するライヴ・インプロヴィゼーションのためのコンピュータ・ソフトウェア"lloopp" の開発でも知られる。自身それを使い、サインウェイヴのみを用いた演奏をおこなう。2006年には中村としまるとのデュオ『aluk』(Improvised Music from Japan) をリリース。
http://www.kunstradio.at/BIOS/filipbio.html
computer music, programming, composition. teaching position at the university of applied arts, vienna. since 1989 active in experimental, electronic, musical circumstancies. steady dispute with the computer as a musical instrument, which led to the software project
lloopp
. organising festivals. study of electroacoustics at wolfgang musil in vienna. colaborations with: radu malfatti, kai fagaschinski, werner dafeldecker, dieb13, christof kurzmann, boris hauf, christian fennesz, jason kahn, john butcher, sabine marte, gilles aubry, noid, mattin, red white, cynthia schwertsik, cordula bösze, silvia fässler, taku unami, oblaat, taku sugimoto, toshimaru nakamura, tim blechmann, ivan palacky, burkhard stangl, eddie prevost, john tilbury, ko ichikawa, nikos veliotis, axel dörner, masahiko okura, susanna gartmayer, jean-luc guionnet, seijiro murayama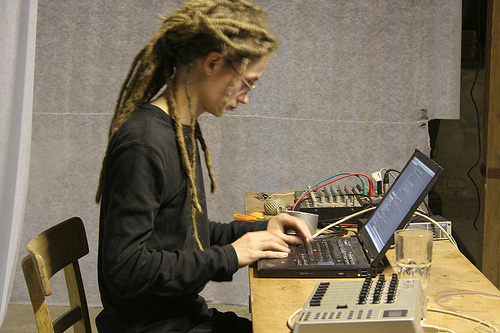 ティム・ブレクマン
(Tim Blechmann)
Tim's music is focused on static noise textures, that are digitally generated and spacial projected in realtime. His pieces are very slow paced, having a low volume close to the background ambience. For live performances, his preferred lineup is the duo with another improvising musicians. After studying physics in Tuebingen and Stuttgart, he moved to Vienna in 2005, in order to study computer sciences, digital arts and electroacoustic music (with Wolfgang Musil). current projects: taus - duo with klaus filip, duo with manuel knapp, duo with seijiro murayama
http://tim.klingt.org/tiki/tiki-index.php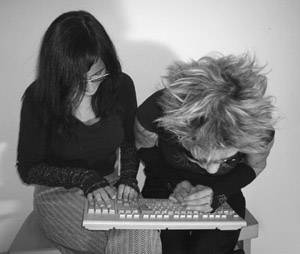 SKYLLA
After many years of enjoying sillyness we decided to change our bandname to skylla, the title of our debut album on editionsMego. We make music with computer and all kind of electronic tools, including turntables, sampler and sometimes guitar. Our home-base is the rhiz in Vienna/Austria, our virtual homebase is the spaceship klingt.org. We started as the DJ-duo ako&gnu 2001at rhiz. In 2003 we played our first live gig as the duo silly. We recorded our first CD in June 2007 at 'Atelier auf der Fleetinsel' in Hamburg/Germany.
http://skylla.klingt.org/
http://www.myspace.com/skyllasilly